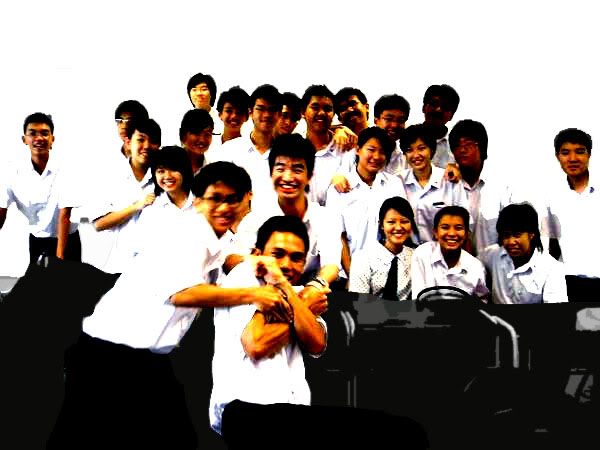 Tuesday, May 30, 2006
HELLO PEOPLE. GOOD NEWS AND BAD NEWS.

Bad news' first.

The funfair that we proposed for food&drinks had been rejected. ANY IDEAS PEOPLE? PLEASE TAG. I've tried to psycho the person that we're doing drinks via mixing of different flavours, but she wanted more. Ya, so more ideas please!

If our class' not doing, then she said that we'll be doing dirty jobs instead, and will kana from the teacher. RAHHHH!

Good news! (:
THIRTEEN (this is not the good part haaha.) people turned up for maths remedial today. But not the main point. Hahaha, Mr Tan mentioned that our class is value-added for Maths, i.e. doing better than we're expected to. So, he hope that we'll continue and improve. Thats about it. Hahaha.

:D JESSICA

:D 1:41 AM
Sunday, May 28, 2006
HELLO!
Okay, there were complains about the boring blogskin before, so its changed. Let me know if you all want anymore changes. SO TROUBLESOME. Hahaha, kidding.
Hey you all take note of this:
Username: pj06s15

Password: password
Log in and invite yourself. Hahahah, thanks. :D Anyway, I'll try to upload the Econs notes tonight. Anymore requests for anything?
AND!! CLASS OUTING. GUANHONG DO YOU HEAR ME? COCALEE. HAHAHA.
Tsk.
Oh yes, and who wants to get linked to this blog also come and add in yourself la. You've got a lazy classmanager here. SORRY. (:
:D 9:05 PM

!OH6S15
Classparent ;MDM LIM
TWENTYFOUR souls
PIONEERjc
!SHOUTS
!ARCHIVES